Al fresco Cocktails & fresh fare
Botanica Courtyard - One of the Best Patio Restaurants in Orillia
Al fresco Cocktails & fresh fare
Botanica Courtyard is closed for the season. We would like to thank you for another wonderful year and look forward to seeing you again in the Spring of 2024!
At Cavana Ridge, we wanted our guests to experience an "alfresco" style cocktail and fresh fare patio experience. Enter Botanica Courtyard in Orillia.
Cavana Ridge Welcomes You to Botanica Courtyard
Extend your spa day at Cavana Ridge and visit Botanica Courtyard, a beautiful outdoor restaurant patio in Orillia where you can relax and savour a variety of nourishing fare and refreshing beverages, while you appreciate the serene environment and idyllic views of our lush Botanicals.
We are open to the public but reservations highly recommended as without reservations Botanica Courtyard's operational hours may vary without notice.
Botanical Infused Experience
Indulge in a botanical culinary experience like no other. We source the freshest local ingredients to create delicious, health-conscious plates with an upscale presentation. Menu items are both nutritional and bursting with flavour.
Enjoy exemplary service and a satisfying meal prepared by our skilled culinary team, or sip on a superb selection of thoughtfully crafted cocktails, a respectable wine list and a selection of local craft beers.
This intimate outdoor area is "sunken" and located outside our lower level beside Atelier Hair by Cavana Ridge. Botanica's location has been specifically selected to ensure our guest's comfort and protection due to environmental elements, specifically the sun, especially for those guests who are dining right after a face or body treatment. All our guests can rest assured that they will be able to enjoy this outdoor sensory experience safely.
With the recognized efforts of Madison Taylor design, our guests are able to enjoy their meal under an oversized pergola adorned with 19th-century style crystal chandeliers inspired by the opulence of Victorian English lighting. Our well-appointed space and lush botanical planters will set the scene for your decadent outdoor fare. Our professionally trained service staff are here to provide you with the most attentive service and they look forward to enticing you with our unique and delicious botanical cocktails and inspiring you to try some of our beautiful wine and relish in our tantalizing fresh food plates.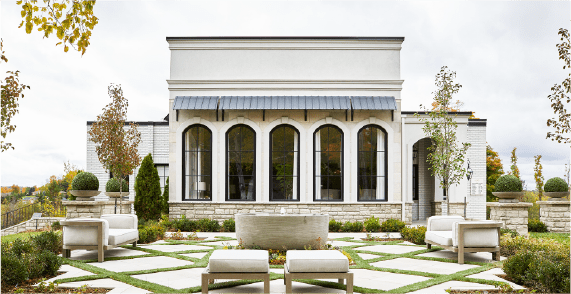 At Botanica, this intimate outdoor courtyard offers a selection of signature botanical-infused cocktails made with Dillons Batch Distillers, beautiful wines by the glass and bottle from Tawse Winery, Niagara, and the craft brewery beer offerings of our cherished local Couchiching Brewery in Orillia.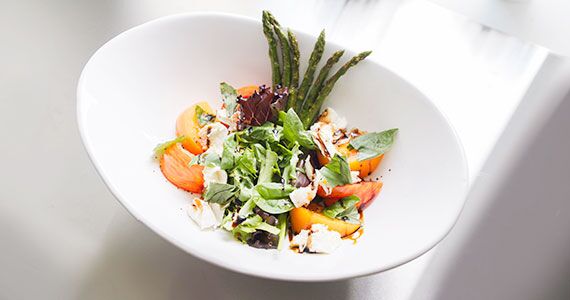 Our vision for the food at Botanica is, first and foremost, to set the standard for your taste buds, but also to have the kind of presentation that makes you want to take a picture before diving in. Botanica's spa fare menu features chef Alex Cherubin from Shine's delicious creations. Botanica's menu also includes a curated selection of delicious food made to enjoy in smaller plates or charcuterie style for those of us who just can't resist an impeccably prepared charcuterie presentation.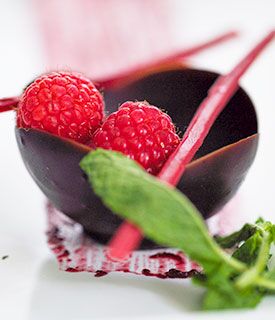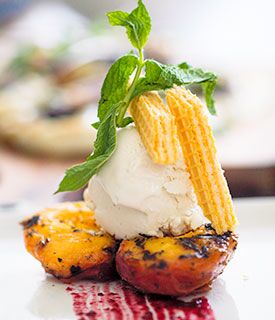 Open to Cavana Ridge/ Atelier Hair guests as well as the general public, we are delighted to provide an intimate and luxurious, outdoor oasis for guests to gather, replenish, socialize, and comfortably take pleasure in these warm summer days with family and friends.
Guests are welcome Tuesday through Saturday from 11:30 AM to 3:00 PM.
We are looking forward to your arrival!
COVID-19 Safety Precautions
Botanica Courtyard has taken extra precautions to ensure the safety and well-being of our customers and employees.
After every party, our patio tables and chairs will be sanitized, and our tables are placed at a proper social distance. Furthermore, we will continue our intensive cleaning efforts around the property. Sanitizer stations will be at the entrance door and throughout Cavana Ridge.
We appreciate your cooperation and continued support during this time.
Let's all help each other stay safe.
We are certain that our treatments, selection of quality & result driven products & our professional attention to every detail will not only win your hearts but will amaze you.
Our mission is to elevate your salon experience by providing you with a team of highly trained an passionate hair artists ensuring you are absolutely in love with your hair.